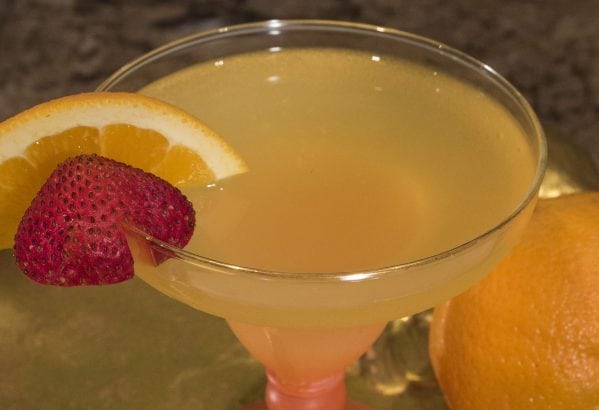 Orange Margarita
Author: this little italian
This is a simple variation on a classic margarita. Subtle notes of orange citrus from the Grand Marnier become more pronounced with the addition of freshly squeezed orange juice.
Ingredients
5 oz tequila
1 whole orange (2 oz of juice, reserve a slice for garnish)
2 whole limes (1 oz of juice)
2 oz Cointreau
2 oz Grand Marnier
Orange slice for garnish
Strawberries for garnish
Instructions
Fill a shaker with ice.
Add tequila, fresh squeezed orange and lime juices, Cointreau, Grand Marnier
Shaken not stirred! 🙂
Pour into chilled glasses.
Garnish with orange slice and fresh strawberries
No salt, straight up.