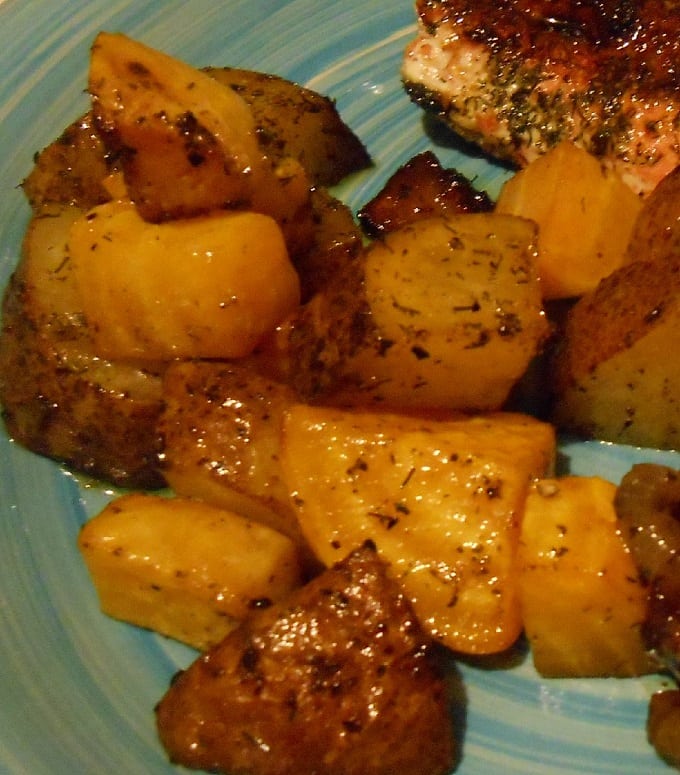 Beets & Yukon Gold Potato Dish
Author: this little italian
Prep time:
Cook time:
Total time:
Beets & potatoes served with squeeze of fresh lemon!
Ingredients
4medium yellow or white beets
4 Yukon gold potatoes
olive oil
fresh lemon
Seasonings *
salt & pepper plus these dried herbs:
½ tbsp oregano
½ tbsp dill weed
½ tsp cardamom
Instructions
Clean and peel beets. Cut into 1" cubes.
Clean and peel potatoes. Cut into 1" cubes.
Add olive oil to a sauté pan over medium heat. Add the beets and potatoes and season with salt, pepper oregano, dill and cardamom. Gently move them around the pan with a wooden spoon. Cook through to desired tenderness (ad dente) about 12-15 minutes.