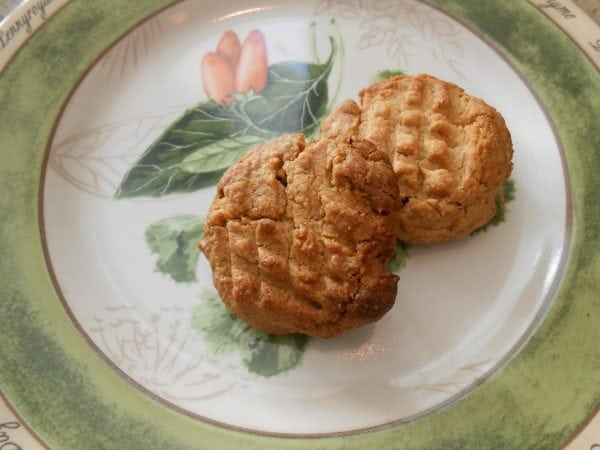 Peanut Butter Cookies
Author: this little italian
Recipe type:
Cookies, Dessert
Prep time:
Cook time:
Total time:
These peanut butter cookies are so simple to make. Just 5 minutes prep and you're on your way to deliciousness! Fifteen minutes from start to finish. They taste yummy, not to mention the house smelling amazing.
Ingredients
1 cup creamy organic peanut butter
¼ cup flour
1¼ cup granulated sugar
1 egg
1 tspn vanilla extract
1 tspn honey
pat of butter (to grease the cookie sheet)
Instructions
Preheat the oven to 350 degrees convection bake. Into a mixing bowl sift the flour and sugar. To a measuring cup add the egg, vanilla and honey. Whisk with a fork until blended. Add the wet ingredients to the flour/sugar mixture. Mix together with a fork. Add the peanut butter and mix with a fork until blended. Using a tablespoon, turn out the cookies onto a lightly greased cookie sheet. Roll them into balls and flatten with a the tines of a fork, crosshatch. Bake for 10-12 minutes. Serve warm with ice cold milk!