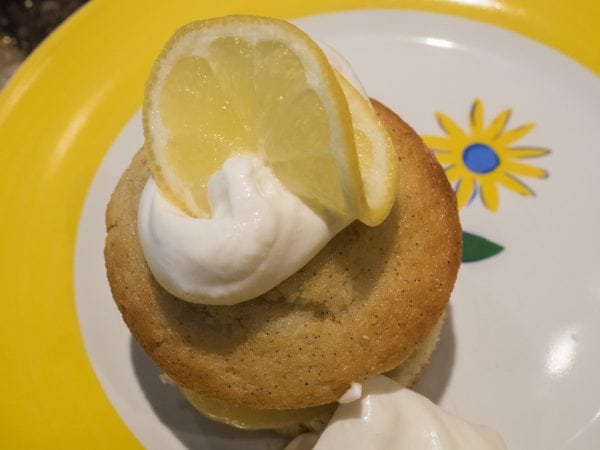 Lemon Coconut Cupcakes
Author: this little italian
Prep time:
Cook time:
Total time:
These lemon coconut cupcakes are extra lemony served with lemon curd and freshly whipped cream.
Ingredients
12 oz cold whole milk
2 tsp lemon extract
1 vanilla bean (Split the vanilla bean down the length using a paring knife. Scrape out the seeds.)
1 stick melted butter
2 eggs
1 cup white sugar
1 ½ cups of cake flour
1 ¾ tsp baking powder
¼ cup shredded coconut (unsweetened)
Pinch of sea salt
Whipped Cream
½ cup of powdered sugar
16 oz cold whipping cream
2 tsp lemon extract
Instructions
Preheat oven to 350 degrees F. Place cupcake liners in muffin/cupcake pan.
In a medium bowl mix the milk, lemon extract, vanilla bean seeds, butter and 2 eggs. Blend well.
Add the dry ingredients: sugar, flour, baking powder, coconut and sea salt.
Pour the batter into the prepared cupcake tin.
Bake for 12-15 minutes. Cupcakes are done when they feel firm in the center.
Let them cool for 15-20 minutes, remove from pan.
Whipped Cream
Simply add sugar, lemon extract and whipping cream to a chilled stainless steel bowl. Mix with a a handheld electric mixer until it forms stiff peaks.
Serve with a dollop of lemon curd (I buy Trader Joe's) and freshly whipped cream.