Rosemary Potatoes
Author: this little italian
Prep time:
Cook time:
Total time:
Rosemary potatoes are a delicious side to any main dish - the fragrance from the herbs, a delight!
Ingredients
3 russet potatoes, washed and cut into eighths (wedges)
Premix these dried herbs, measure less than a TBSP of each:
rosemary
dill
Herbs de Provence
1 TSP lemon zest (halve the lemon)
Pinch of truffle powder
salt & pepper
olive oil
Instructions
Preheat the oven to 350, convection bake
Add potatoes to a baking sheet, drizzle olive oil over the top and toss gently.
Add the lemon halves to the baking sheet.
Sprinkle the herb mix over top, toss again. Season with salt & pepper.
Bake in the oven for 20-25 minutes until fork tender.
Squeeze one lemon half over the top, garnish your serving dish with the other.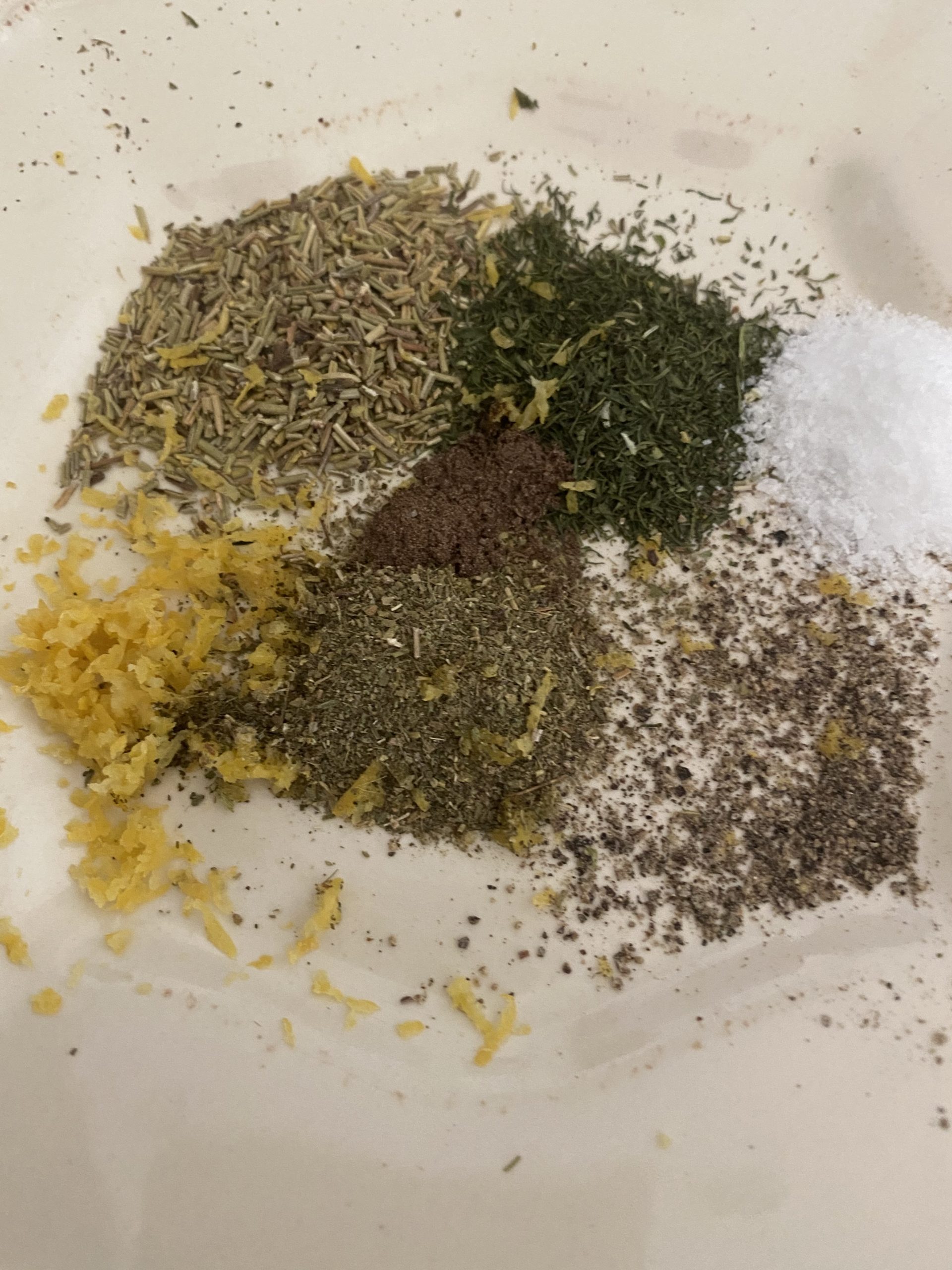 rosemary, dill, Herbs de Provence, lemon zest, truffle powder, salt & pepper